Sunday, November 8, 2009
The blog has moved to a new and improved location.
Visit the
NEW BLOG
and update your favorite links. :)
Posted by

JenWillPhoto
at 11:44 AM
No comments:


Friday, November 6, 2009
I was asked to shoot some photos of Arvin High Schools ROTC for a community poster. Back in the day, I also graced the walls and windows of several local business on the North High School Girls Basketball poster. I think #44 can still be seen with her cheezy smile on a poster in the Papa O's pizza parlor in Oildale.
So, no one knows better than me that athletes get all the attention. Until now! The boys of the AHS ROTC were amazing young men, and I think the poster we create will combat the cool factor of any football team. I hope my work inspires more students to "go green" with AHS ROTC and shines some light on these school leaders.
One of my favs from the shoot! It won't be a suitable format for the final poster, but I thought I would share here. Stay tuned for the final.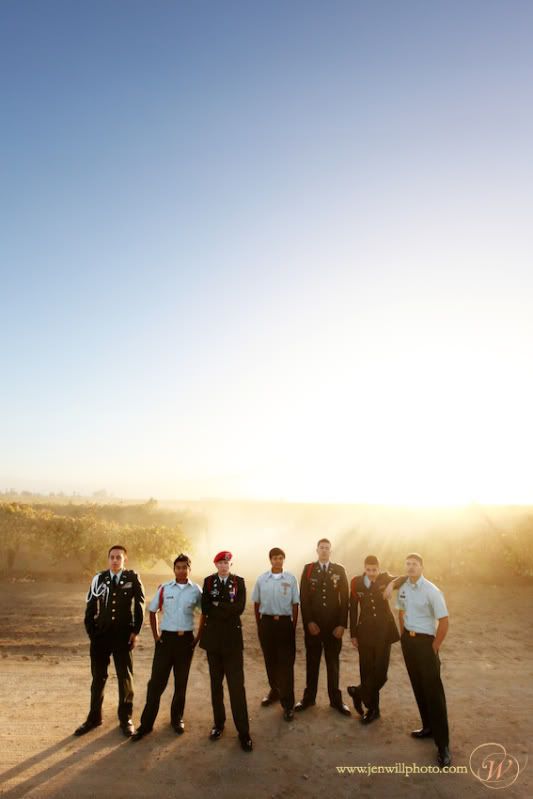 Posted by

JenWillPhoto
at 10:47 PM
1 comment: